Eucalyptus Honey
Extracting Time: April, May | Geographical location: Himachal Pradesh
Regular price

₹

549.00

Sale price

₹

439.20

Unit price

per
Honey that will transpose you to the forests as soon as you open its jar. This not-very-sweet variety of honey is aromatic and replete with medicinal benefits. Collected by Apis Mellifera bees, foraging on wild eucalyptus, use it with hot beverages and let its menthol-like quality sooth your throat.
Eucalyptus are mostly evergreen shrubs as well as trees. Their flowers are an ostentatious collection of stamens that vary in colours: white, yellow, red and more.
| | |
| --- | --- |
|  Kind of flower: | Wild Eucalyptus |
| Scientific Name:  | Eucalyptus  (Myrtaceae family) |
| Taste: | Pungent and earthy |
| Colour: | Dark Amber |
ESTIMATED SHIPPING & DELIVERY TIME

It usually takes 7-8 business days for orders to be delivered.
AGMARK SPECIAL GRADE

AGMARK is a certification mark for agricultural produce, assuring that they conform to a grade standard notified by Directorate of Marketing & Inspection (DMI), Department of Agriculture, Cooperation and Farmers Welfare, Ministry of Agriculture & Farmers Welfare under Agricultural Produce (Grading Marking) Act, 1937.To know more about AGMARK Special Grade, click here.
crystallisation

Crystallisation occurs over time in most kinds of honey due to various factors. The floral source in which the bees forage influences the rate of this natural process. Cold temperatures can speed up the rate of crystallisation.

Keep your honey stored at room temperature and do not freeze until you prefer crystallised honey. While crystallised honey is perfectly edible and loved by a few, it can be liquified by placing it in hot water (not boiling) or sunlight.

Nutritional Information

Energy:320 kcal;Carbohydrate:80 gm;Natural Sugar: 80 gm;Added Sugar:0 gm;Protein:0 gm;Fat:0 gm;Sodium:17 mg;Potassium: 138 mg;Calcium:13 mg;Iron: 15 mg; Phosphorus: 5 mg
View full details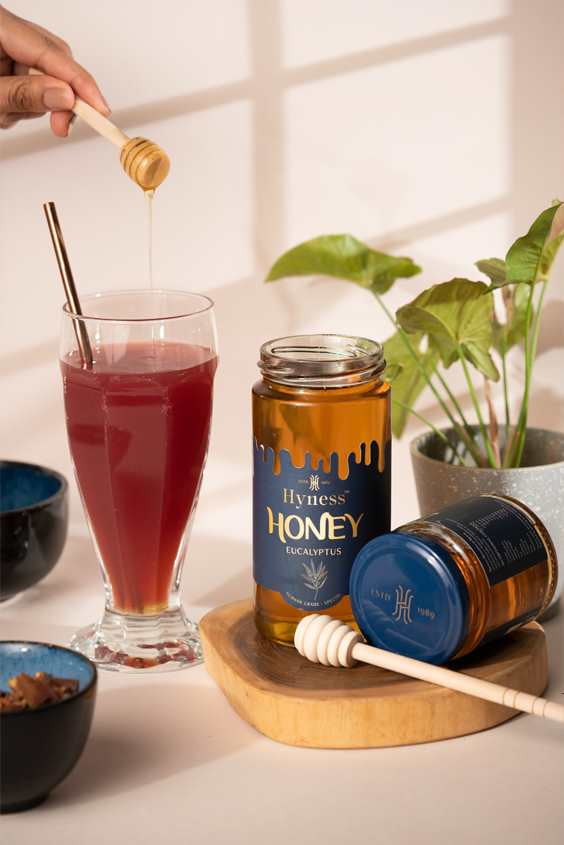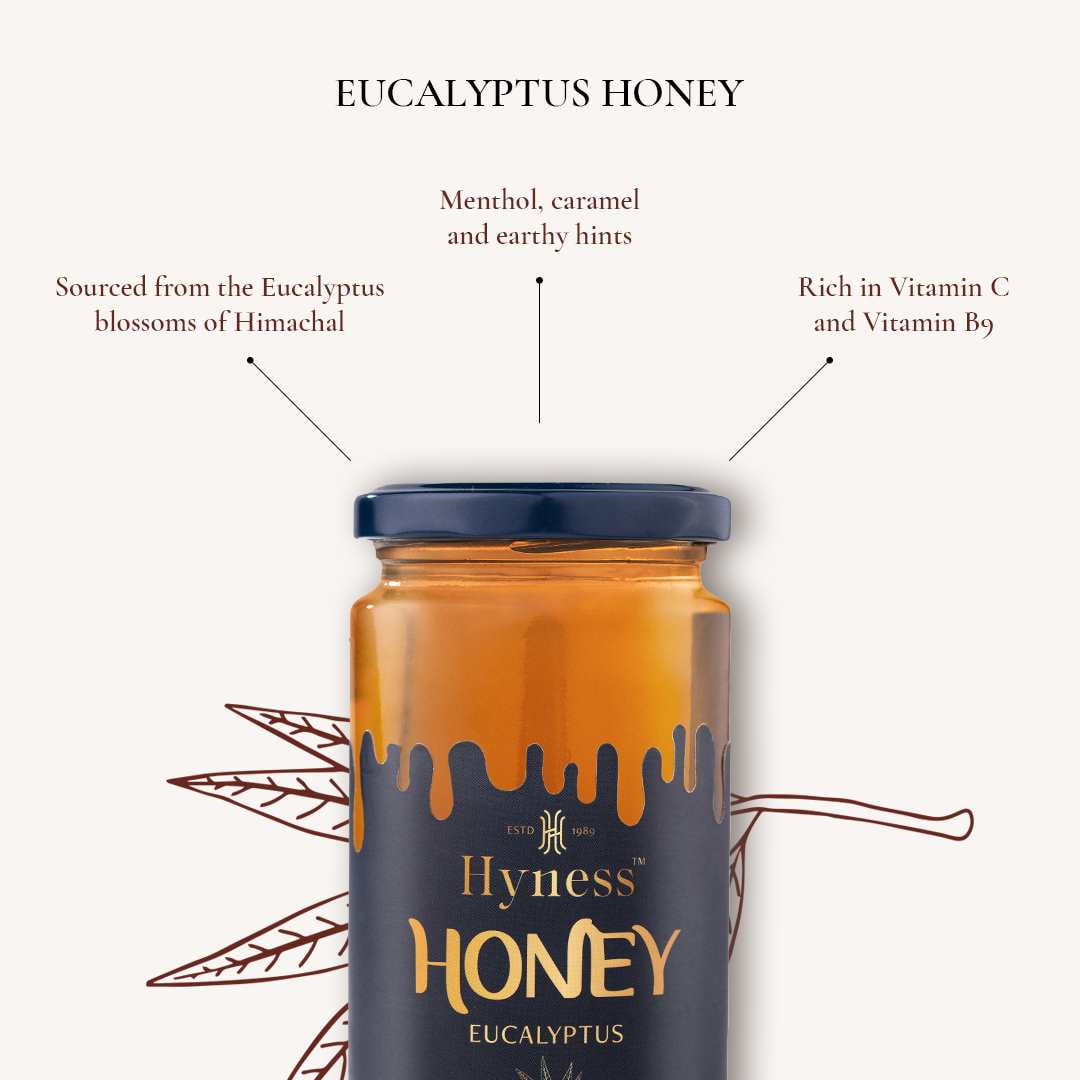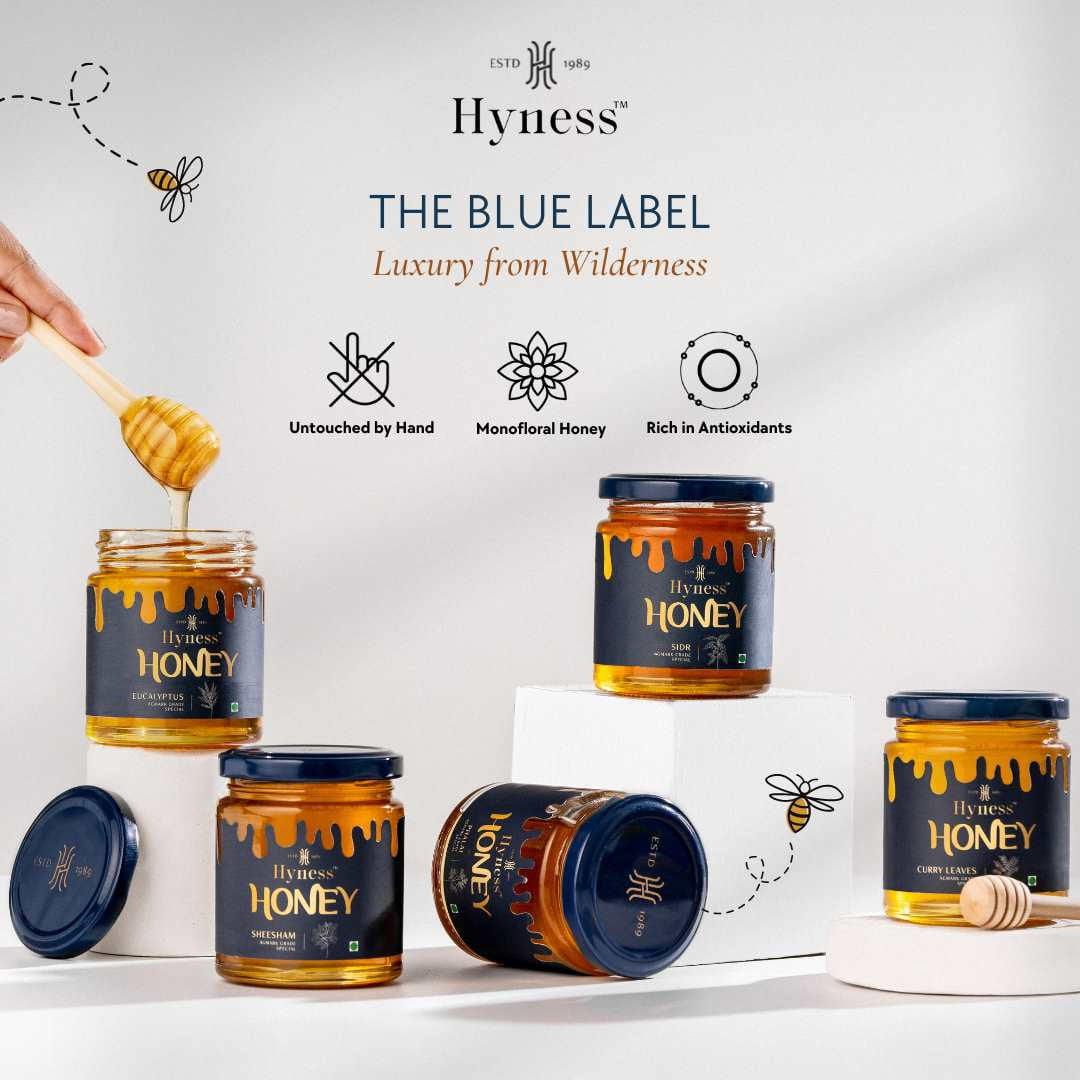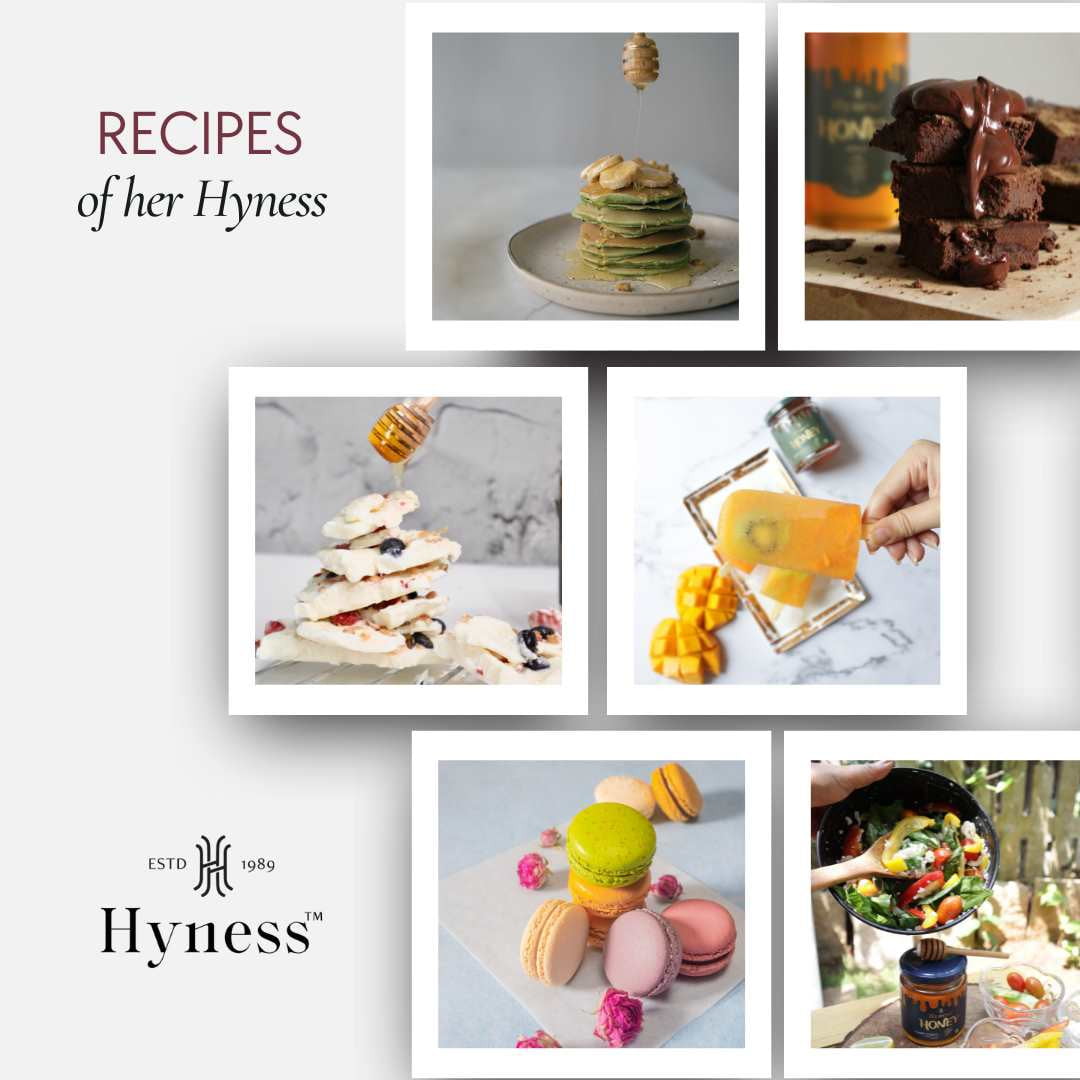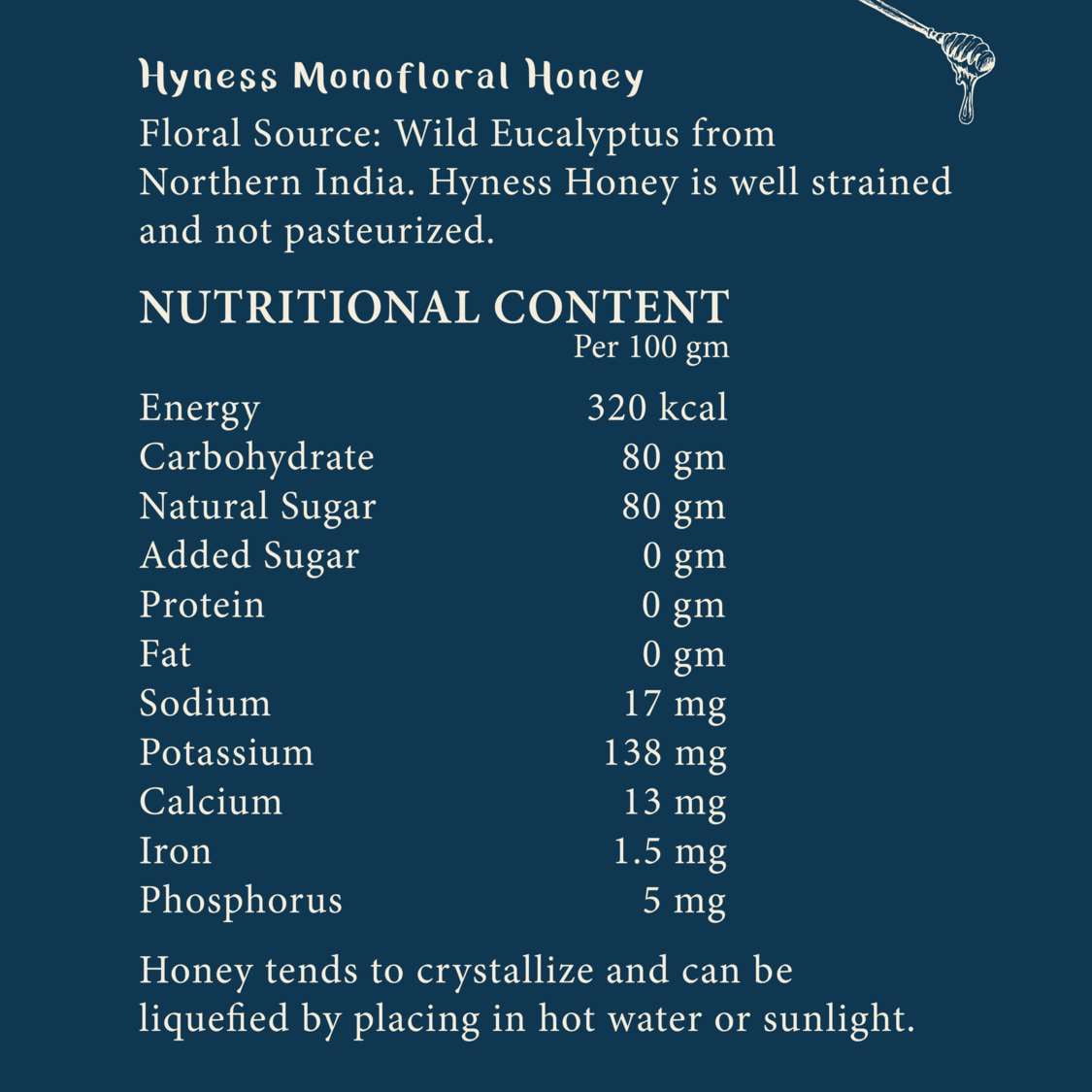 #hyness.in
follow us on instagram